Mini Lathe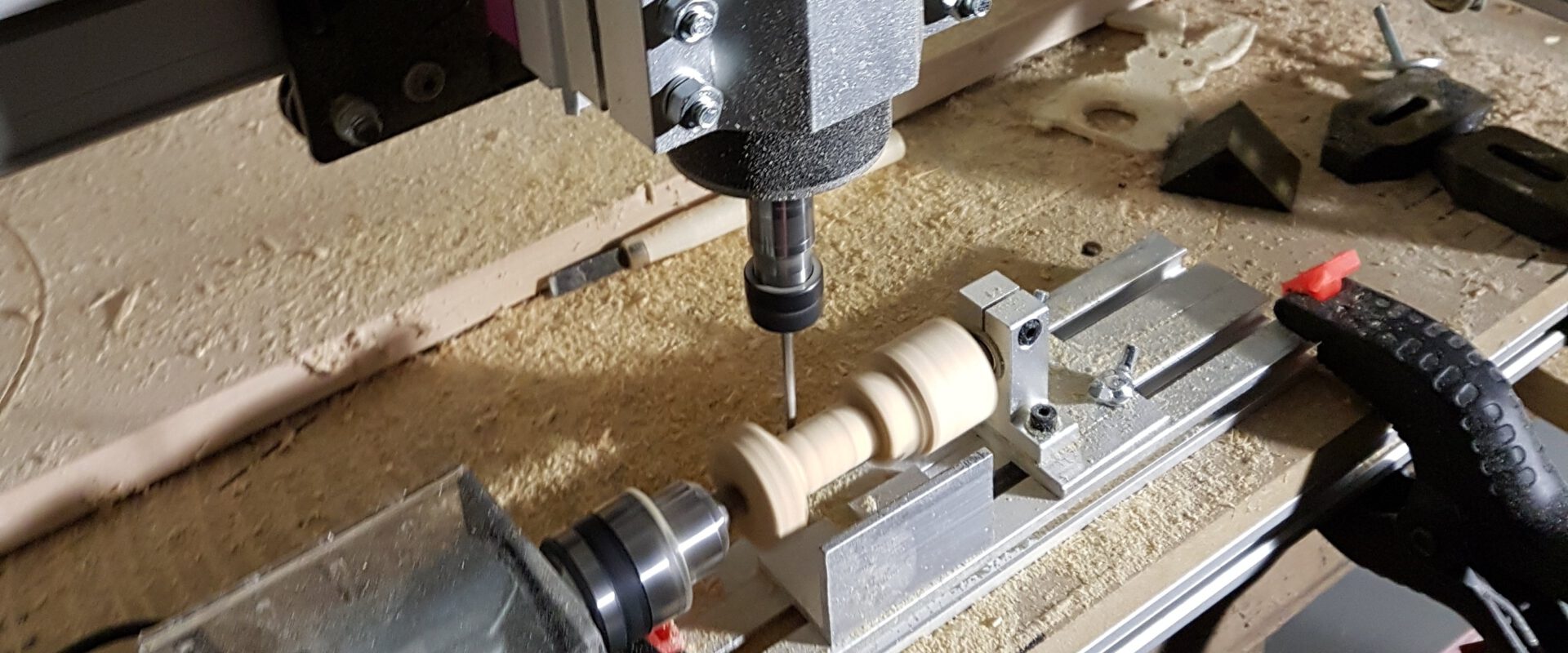 I got a mini lathe for Christmas from ebay (~35€). It can be used for small wood pieces only.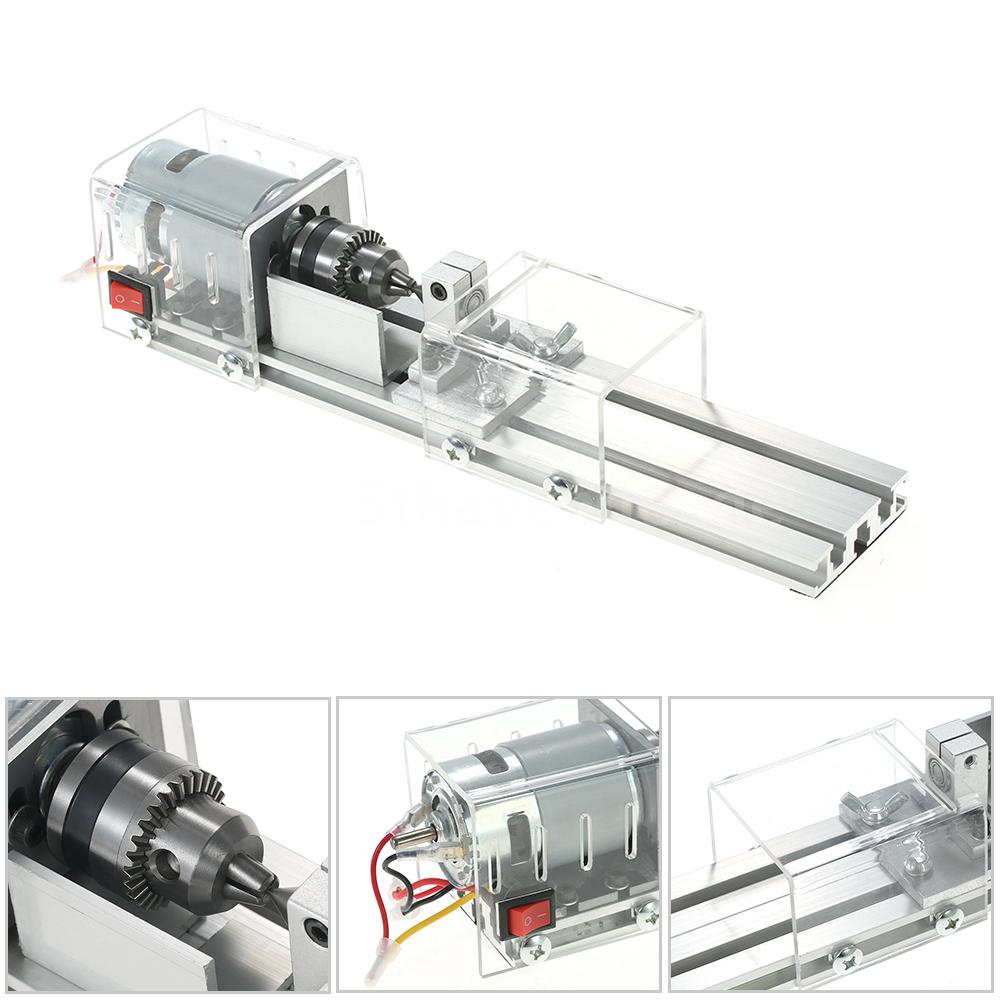 Product description (in German):
Dies ist eine Mini-Buddha-Perlenmaschine, kompakte und tragbare Größe, leistungsstarke Holzdrehmaschine und schönes Aussehen. Mit erschwinglichem Preis und hoher Qualität ist es eine notwendige kleine Maschine für Buddha-Perlenliebhaber.
Eigenschaften:
Speziell für Heimwerker, kleine und tragbare Größe mit starker Leistung.
Transparente organische staubdichte Glasabdeckung mit super konvektiver Kühlöffnung.
Die Schweißlinie ist mit einem vollen Schrumpfschlauch abgedeckt.
Mit 7 Stufen des Netzteils können Sie die Drehzahl einfach anpassen, um unterschiedliche Schnittgeschwindigkeiten zu erreichen.
Hochqualitative Aluminiumlegierungsbasis und reines Stahlstrukturbohrfutter.
Super großer Drehmoment-Kugellagermotor, maximale Drehgeschwindigkeit bis zu 7000 RPM, die ultra starke Schneidkraft mit niedrigem Geräusch zur Verfügung stellt, können Sie es zu Hause verwenden.
CNC Wood Turning
After doing some manual wood turning, I tried the lathe together with my Shapeoko Mill to do some CNC wood turning.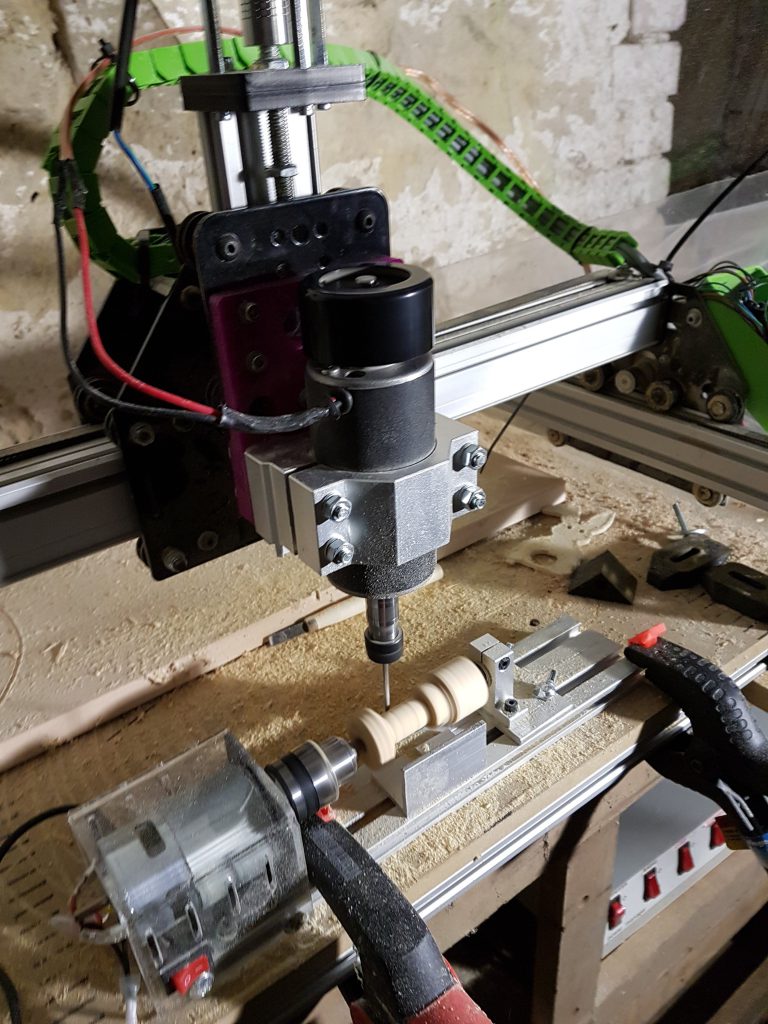 In a few weeks I can post more about CNC wood turning…. stay tuned