Top20 3D Prints – #6: Simple Tablet & Phone Stand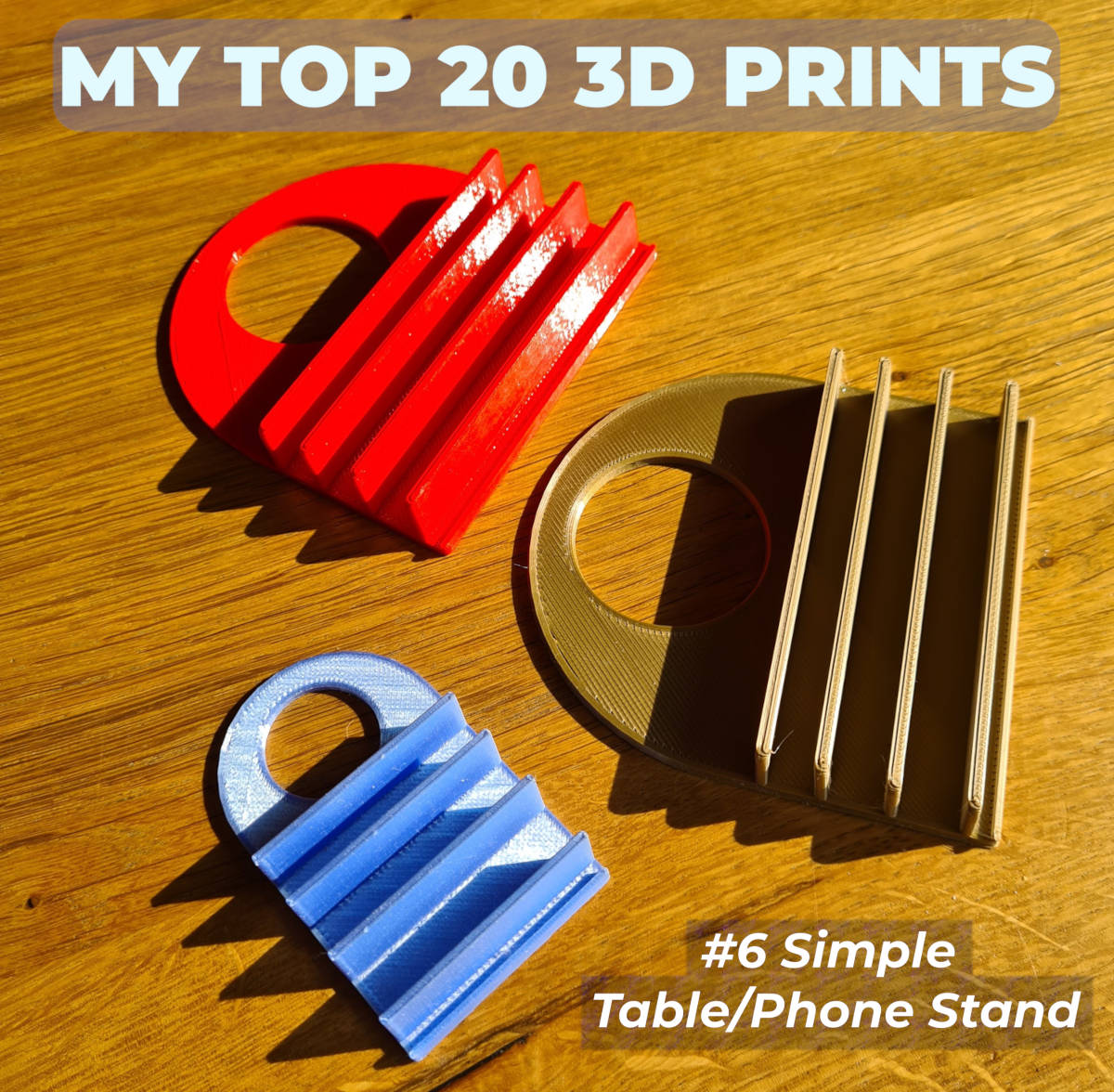 This is a simple table/phone stand with 3 different slots for different phone/tablet sizes and/or stand angle. Very quick and easy to print.
Print time: ~1.5h
Material cost: ~0.80€
Simple Tablet Stand on Thingiverse: https://www.thingiverse.com/thing:4850243
Follow me on Thingiverse to get all new 3d models/stls: https://www.thingiverse.com/gcodeprintr
Follow me on Instagram (mdtz77) to get new posts and photos about 3d printing.