Shapeoko Spindle upgrade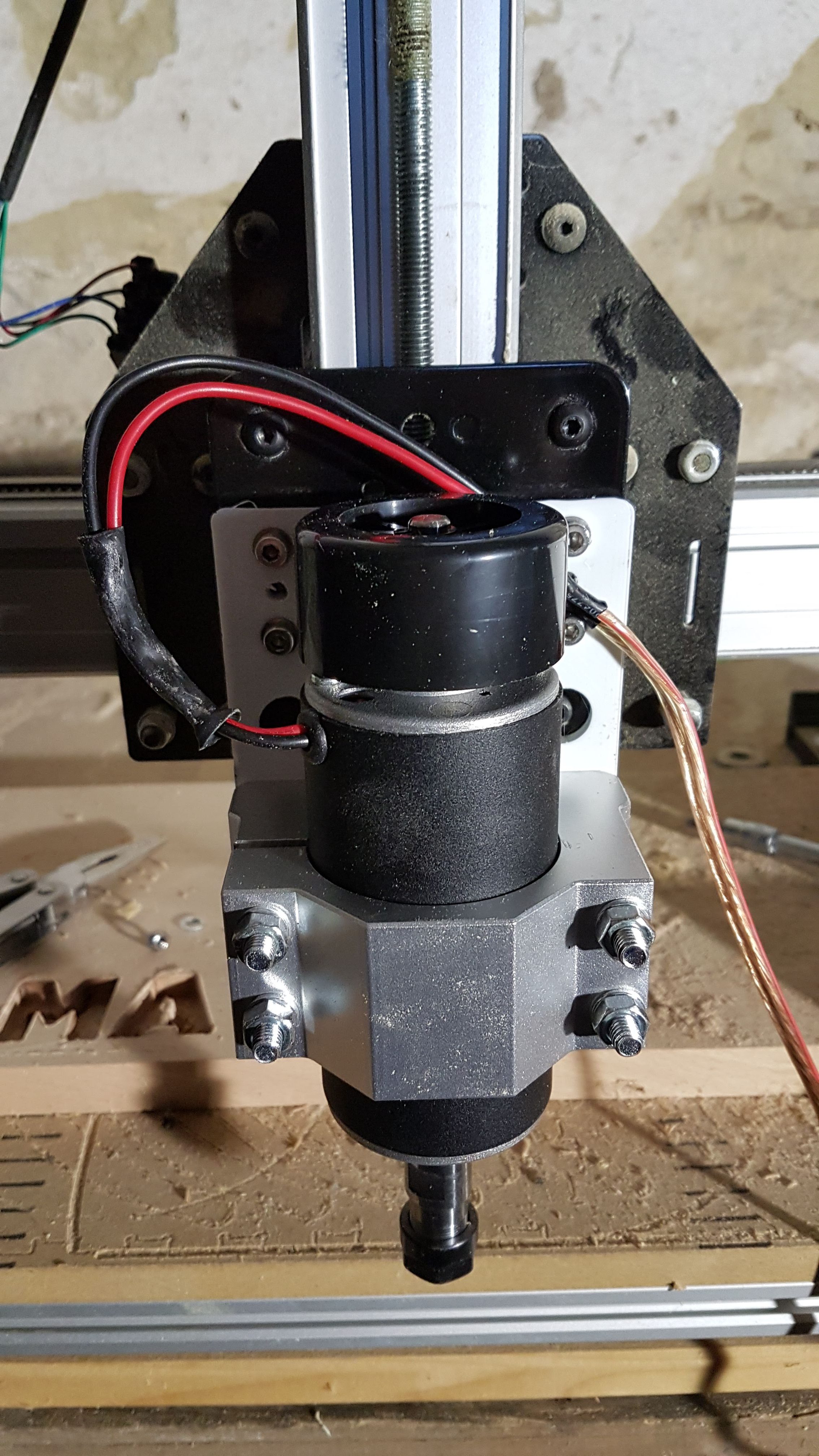 As written in the previous blog post, I have bought a new CNC spindle motor for the Shapeoko. The old spindle was a cheap rotary tool (like a Dremel rotary) which was very inaccurate and loud . (use with earmuffs only !). Another disadvantage was the 3mm collet, it did not hold the drill bits very well.

In order to install the new spindle, a adapter plate is needed. I read a few posts about drilling a adapter plate but I decided to try a 3d printed plate. It took me a few tries to find the right material thickness and infill settings, to avoid bending when milling.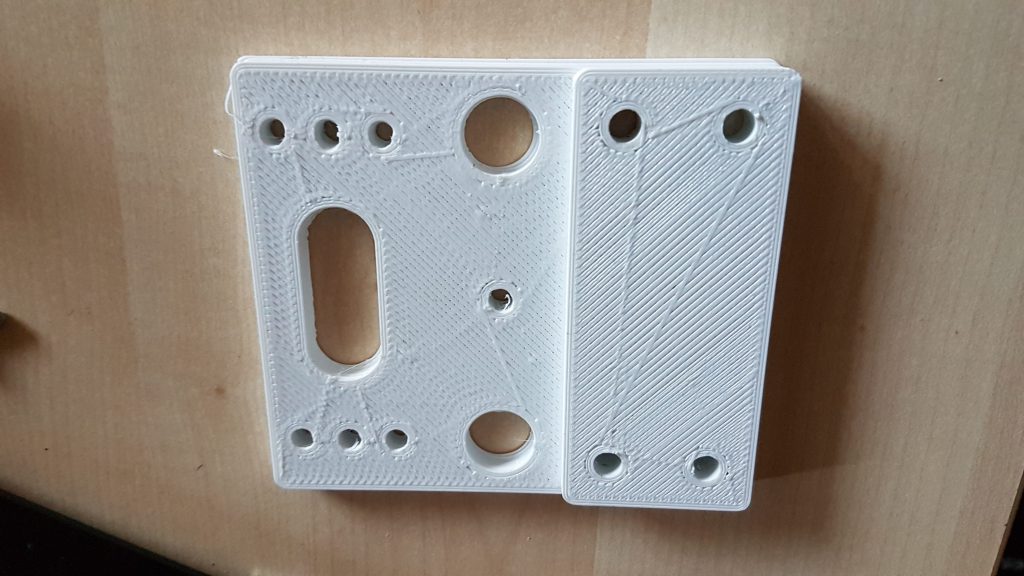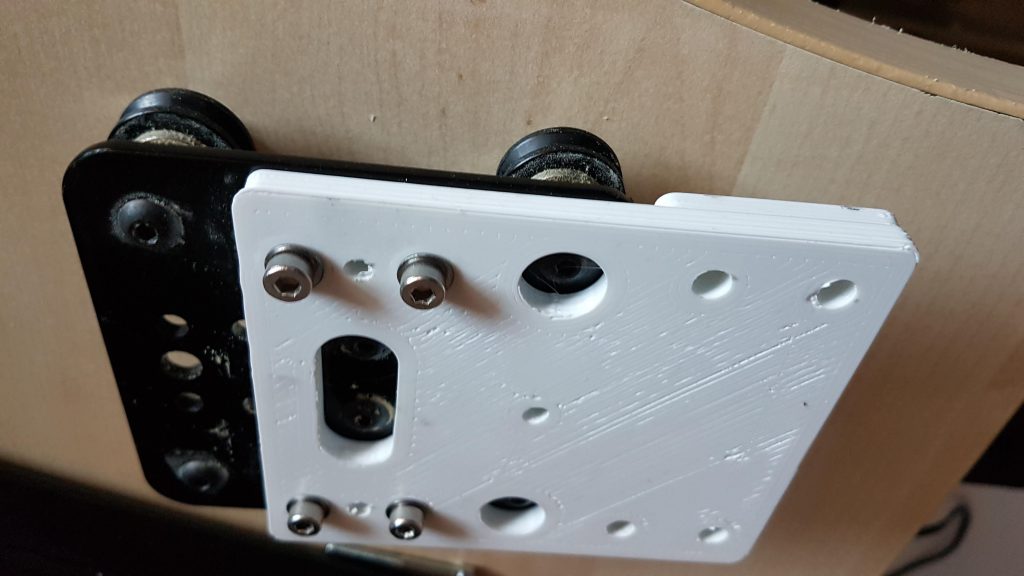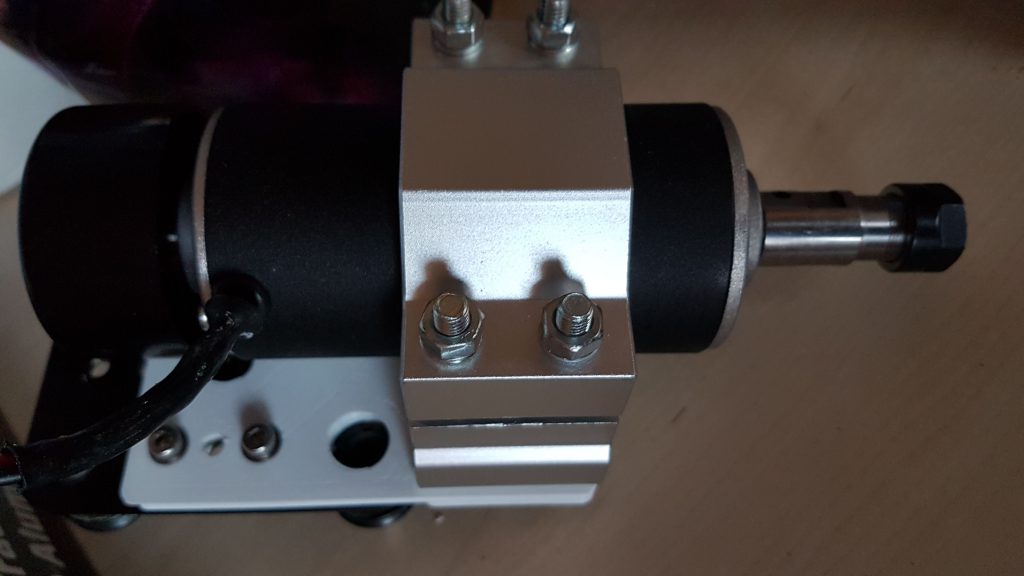 Once assembled, the new Spindle sits tight and does its job very well.
The new Spindle Motor is much quieter and more accurate. I can highly recommend the upgrade !
Pros:
Quiet
Accurate
ER11 Collect (up to 6mm)
Variable Speed (3000-12000r/min)
Speed control through GRBL (optional)
Inexpensive (99€)